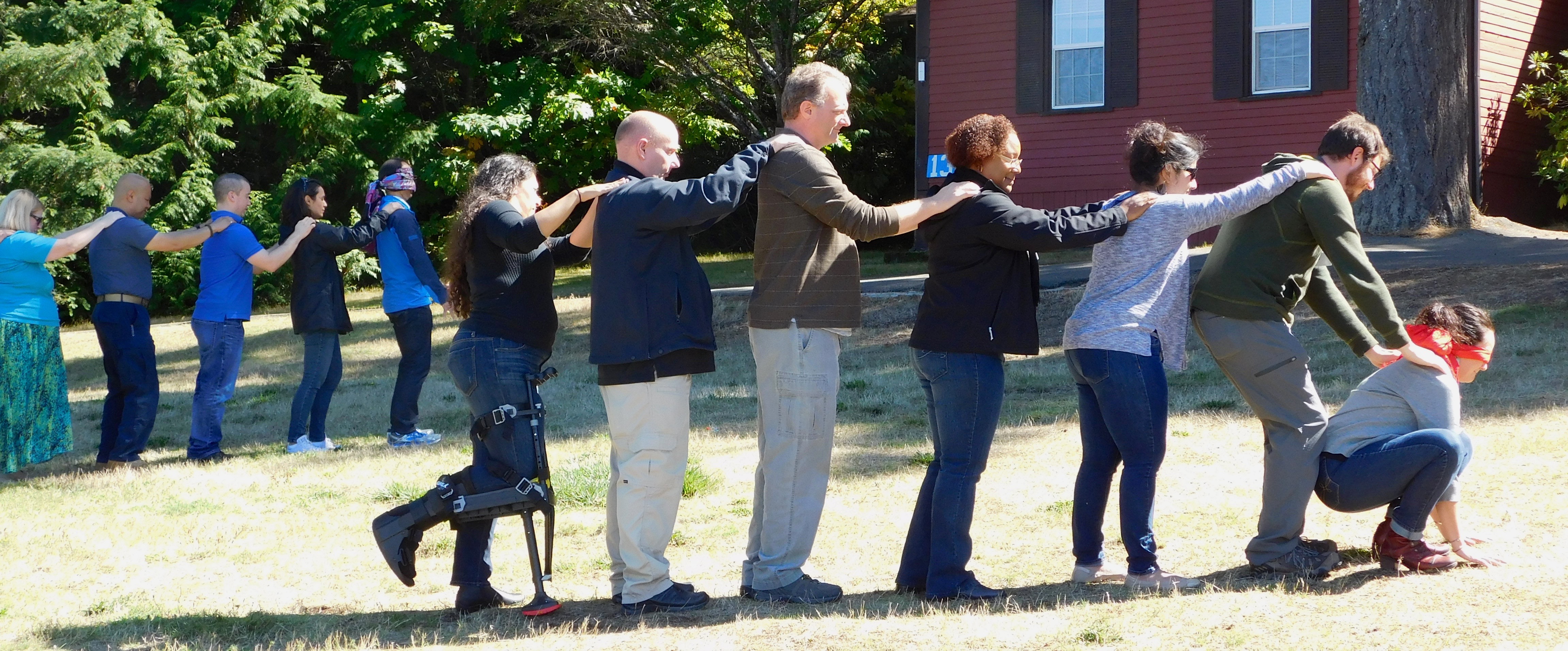 Opening Retreat 2016
The Leadership Kitsap Class of 2017 began their leadership journey with a two-day retreat at the Seabeck Conference Center on September 9 and 10, 2016. Day one focused on leadership development and day two on becoming a team. More …
Sponsors: Kitsap Credit Union and Town & Country Markets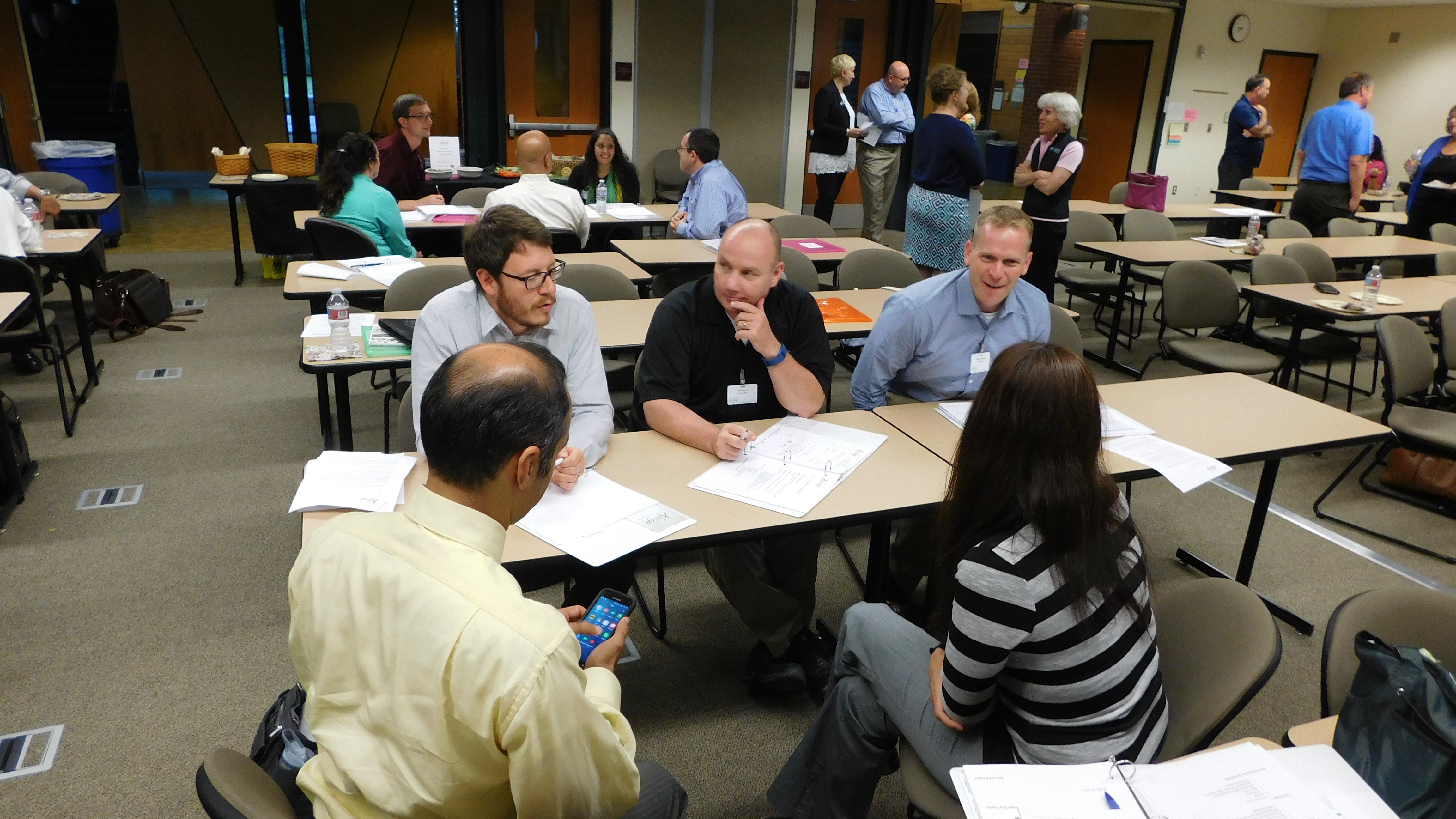 Orientation 2016
Welcome to our new class of 21 community leaders! Orientation was held on Olympic College's Poulsbo campus, August 24, 2016.
Orientation Sponsor: Olympic College Foundation

Congratulations Class of 2016
Educate. Prepare. Connect. Serve.
Leadership Kitsap is a 10-month community leadership program dedicated to training tomorrow's leaders and giving them the background, contacts, and tools necessary to shape and direct our future. In the 23 years since its founding, the Leadership Kitsap Foundation has played a significant role in the transformation of our community through the 531 graduates who have gone on to serve and the 88 community service projects that have touched an estimated 40,000+ lives. Leadership Kitsap is an investment in our civic future.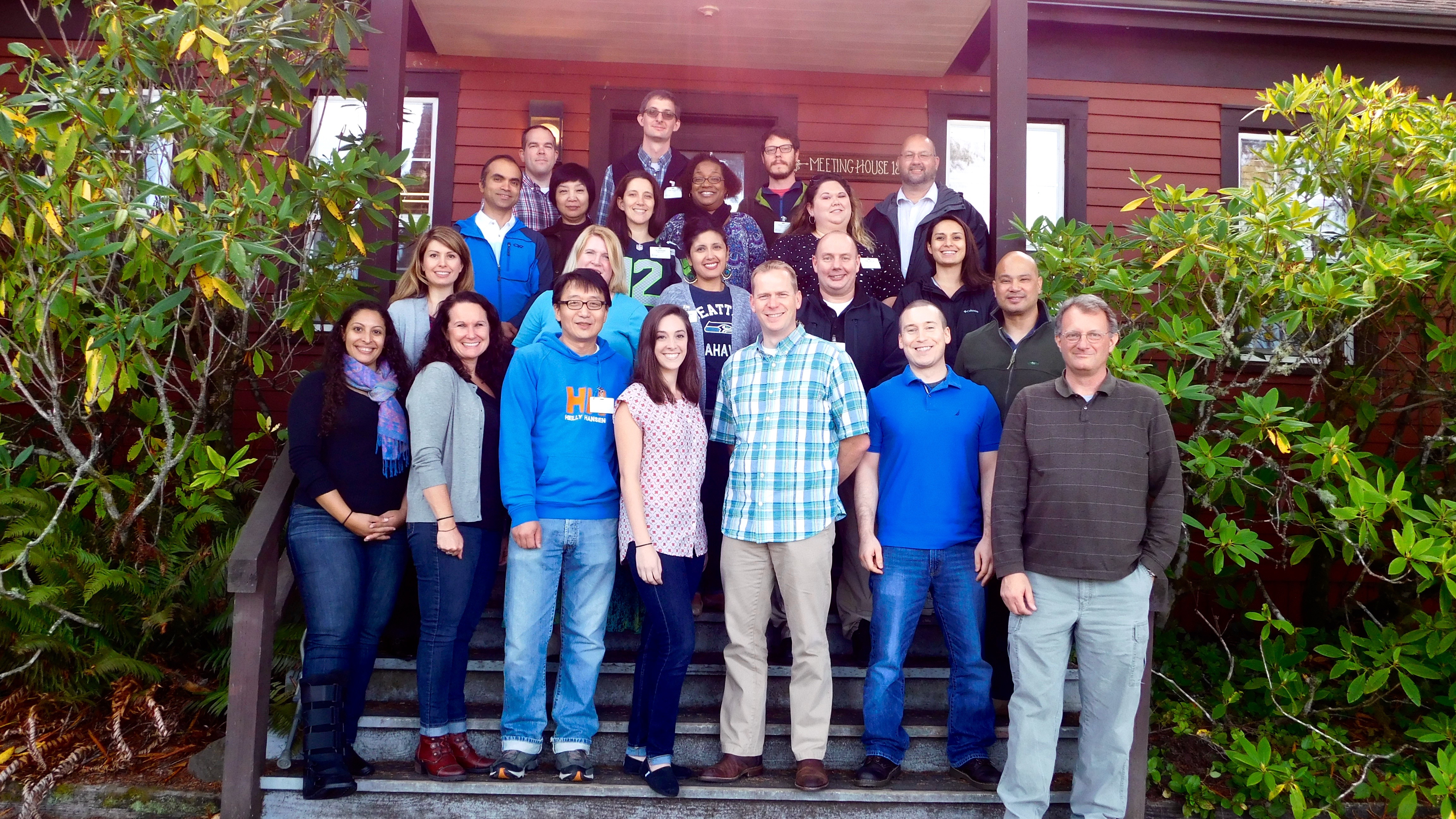 Class of 2017
Kay Ash, Olympic College
Alanna August, PSNS & IMF
Sanjay Bhatt, Kitsap Transit
Martin Cockroft, Olympic College
Laurie Davis, PSNS & IMF
Robert Fisher, NUWC – Keyport
Tracy Flood, Olympic College Foundation
Beverly Frye,WA State Dental Hygiene Association's local component of Kitsap Peninsula, LK Hanten-Berger Scholarship
Renee Greenfield, Marion Forsman-Boushie Early Learning Center, Suquamish Tribe
Jeff Horn, Bainbridge Island Police Department
Leigh Kamasz, American Red Cross
Kwang Kye, Kitsap Regional Library
Lisa McDonald, Port Gamble S'Klallam Tribe
Jeffrey Menge, Kitsap County Sheriff's Department
Rich Miller, Navy Region Northwest
Jorge Nolasco, Bremerton Valley Scottish Rite, LK Hanten-Berger Scholarship
Sally Oranski, Port Madison Enterprises
Holly Paterson, Housing Kitsap, LK Hanten-Berger Scholarship
James Ramponi, CHI Franciscan Health – Harrison Medical Center
Jon Rauch, BKAT / City of Bremerton
Carli Schmitz, Kitsap Housing, LK Hanten-Berger Scholarship
Shaun Willis, Navy Region Northwest
Get Social
Facebook Posts