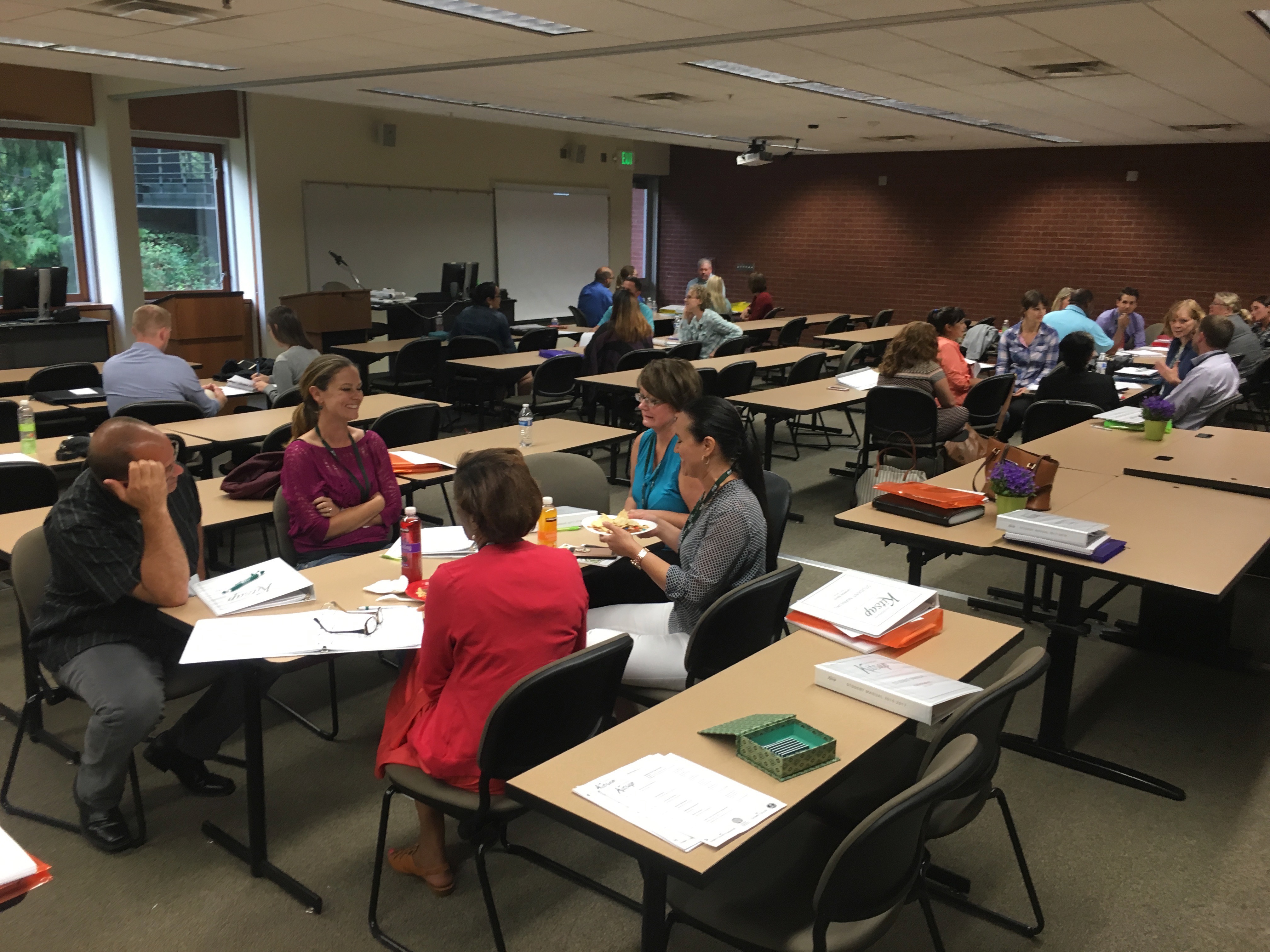 Class of 2018 Orientation
Welcome to our new class of 26 community leaders! Orientation was held on Olympic College's Poulsbo campus, August 23, 2017.
Orientation Sponsor: Olympic College Foundation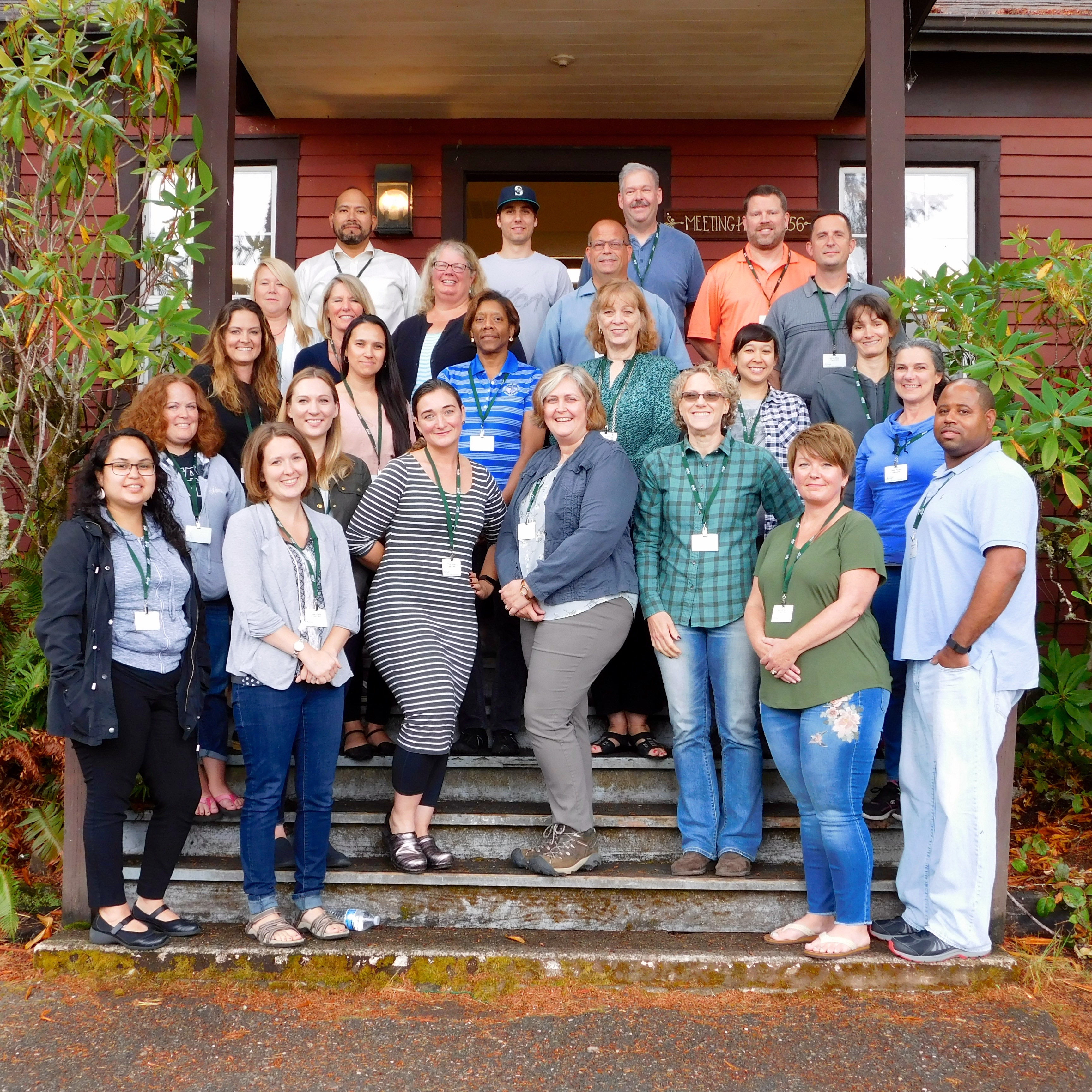 Opening Retreat
The Leadership Kitsap Class of 2018 began their leadership journey with a two-day retreat at the Seabeck Conference Center on September 8 and 9, 2017. Day one focused on leadership development and day two on becoming a team. More …
Orientation Sponsors: Kitsap Credit Union and Town & Country Markets.
Educate. Prepare. Connect. Serve.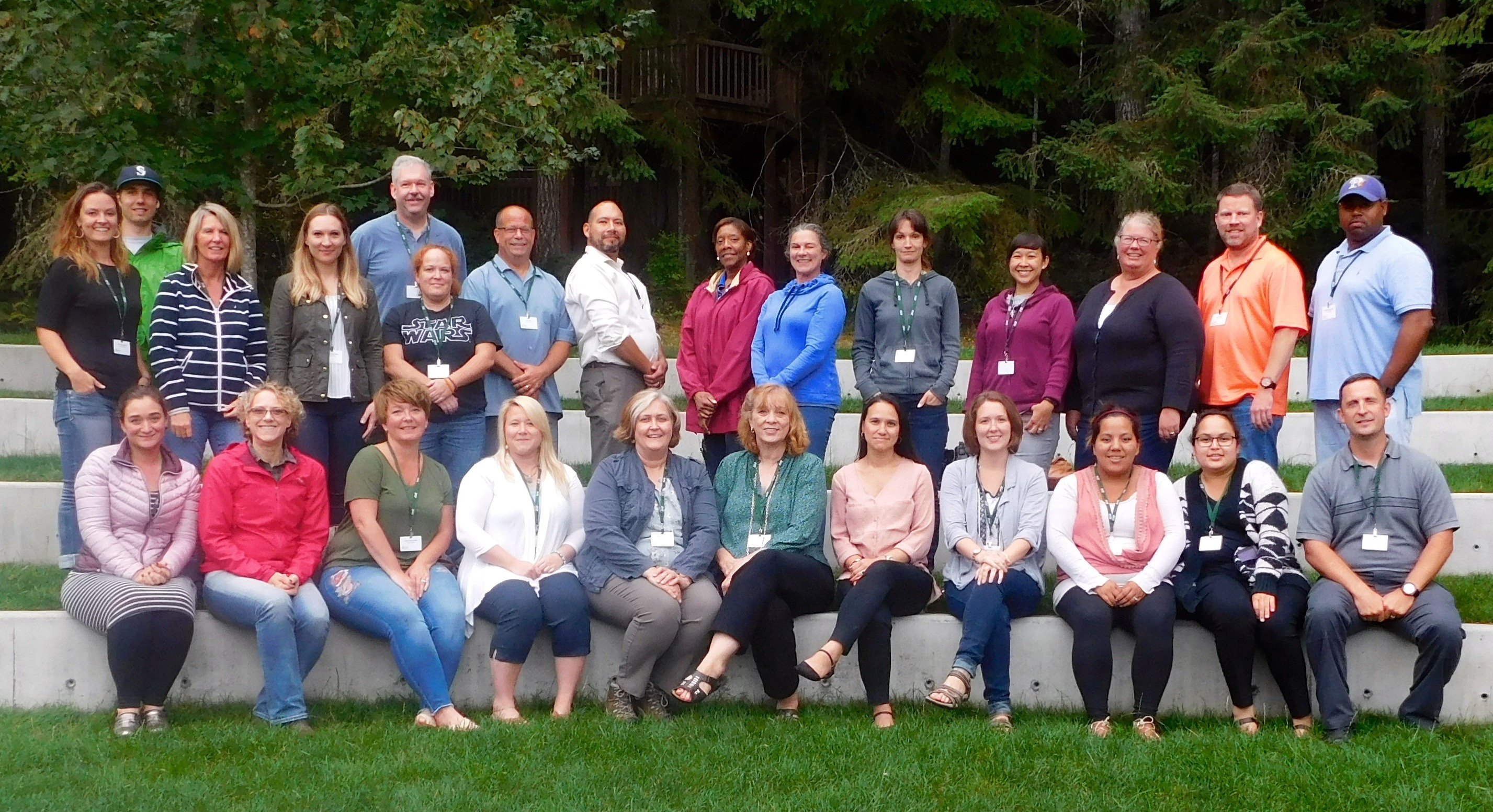 For almost 25 years Leadership Kitsap has provided participants with a fuller sense of the wide array of critical issues affecting Kitsap and provided class members training in the leadership skills necessary to motivate, train, and engage others in collaborative efforts to address local community challenges. Our curriculum year runs September – June.
Class of 2018
Cami Apfelbeck, City of Bainbridge Island
Lloyd Birch, Harrison Medical Center
Lynette Bird, Peninsula Community Health Service
April Birkenfeld, Kitsap Community Resources
Alex Cervantes, PSNS & IMF
Laura Daley, Housing Kitsap
Ophelia Davis, Navy Region Northwest
Erica Delma, Holly Ridge Center
Aaron Elton, City of Bremerton Police Dept.
Michele Filley, Kitsap County Public Works
Denita Holmes, Suquamish Tribe, Port Madison Enterprises
Megan Hudson, NUWC Keyport
Alanna Imbach, Vibe Coworks, NK Soroptimists, Hanten-Berger Scholarship
Dayna Katula, Kitsap Public Health Department
Jay Kent, Kitsap County Sheriff's Guild
Chris Meyer, PSNS & IMF
Danielle Morsette, Suquamish Clearwater Casino Resort
Ashley Oaksmith, Kitsap Regional Library
Kellie Pendras, Kitsap County Prosecutor's Office
Allison Phayre, Olympic College
Eldridge Raymond, NUWC Keyport
Cathy Ripley, MulitCare Hospice & Palliative Care, Hanten-Berger Scholarship
Mark Rufener, Kitsap County Sheriff's Office
Sue Strachan, Olympic College Foundation
Norma Whitacre, Olympic College Alumni Association
Bryan Wichert, Sanchez, Mitchell, Eastman, & Cure, PSC